Poetic License-Albany
September 2, 2022

-

September 30, 2022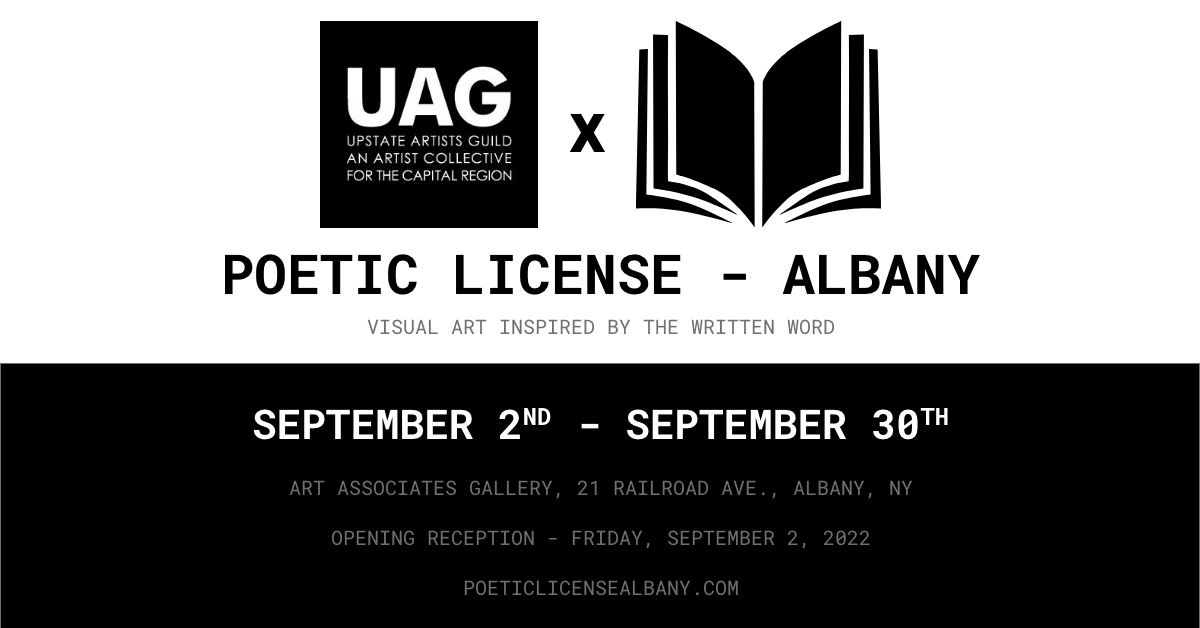 The Hudson Valley Writers Guild & the Upstate Artists Guild are excited to work together to present this opportunity for collaboration between poets & visual artists in the Capital Region.
Ekphrastic art is defined as the response of an artist in one medium to a work of art by an artist in another medium. Its more common manifestation is in poetry written about visual art, e.g., paintings, photographs, drawings, sculpture, etc. Poetic License is a project that turns that around, giving local visual artists an opportunity to respond to the work of local poets.
For a few years now, the Poetry Barn in West Hurley, NY has collaborated with the Arts Society of Kingston (ASK) to create a project they call Poetic License in which poems selected by poets/editors Tina Barry & Lissa Kiernan are shared with ASK artists for inspiration for work that is eventually presented to the public in an exhibit in which both the visual art & the poem that inspires it are displayed.
The folks at the Poetry Barn have graciously allowed us to imitate this project here in the Capital District & we are calling it Poetic License – Albany.
More information on this show can be found here.